Everyone has an idea of what their dream home will look like. When it comes to choosing a style, you'll need to consider the right custom home design for you and your family. The decision making process can be tough. That's why it's important to have experts by your side who will help you navigate the design and construction process, from start to finish.
Choosing the right custom home design for you
If you aren't sure which custom home design style suits you best, here are a few things to take into consideration:
How would you describe your current home?
Are you happy with the overall style of your home or would you like a change?
Do you consider yourself to be more traditional or trendy?
What styles of houses catch your eye?
Do you like colour or prefer more subdued, neutral colour schemes?
To narrow it down further, here are 8 of the most popular choices for new home designs to explore. You may just find the inspiration you need.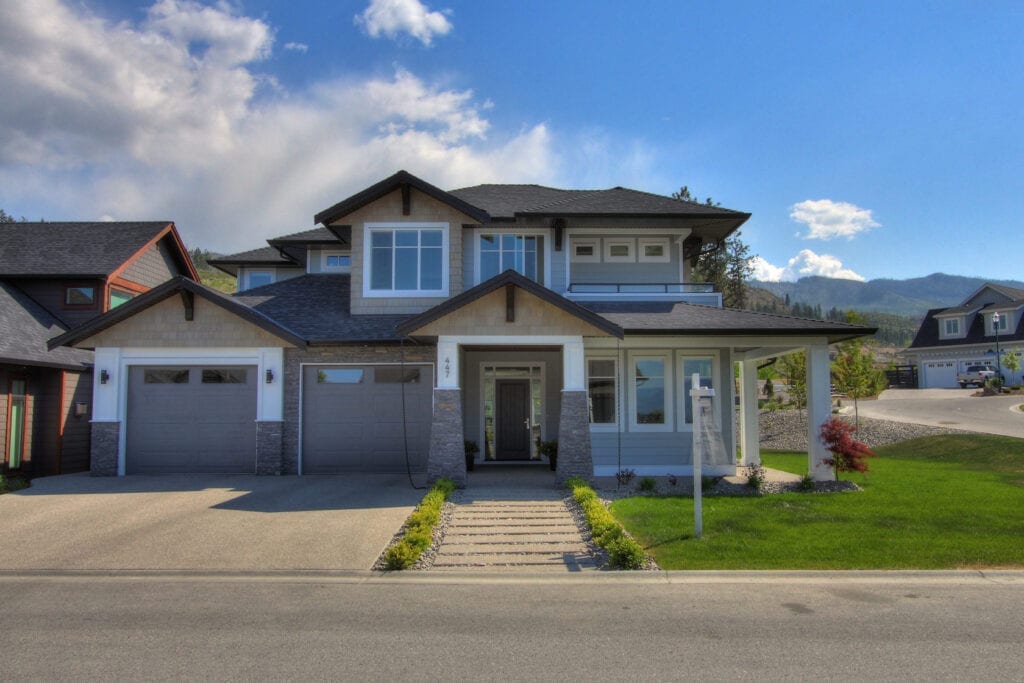 1. Craftsman: Withstanding the test of time
Original Craftsman style homes have been around for over 100 years. They are a classic choice for an inviting family home. Generally, these homes favour painted wood siding in earthy or neutral tones. They have low-sloped roofs that reach past the exterior walls, tapered columns, exposed rafter tails, and ample porch space.
Interior features like boxed beams on ceilings, thick trim around doors and windows, and prominent fireplaces give these homes an unmistakably cozy feel.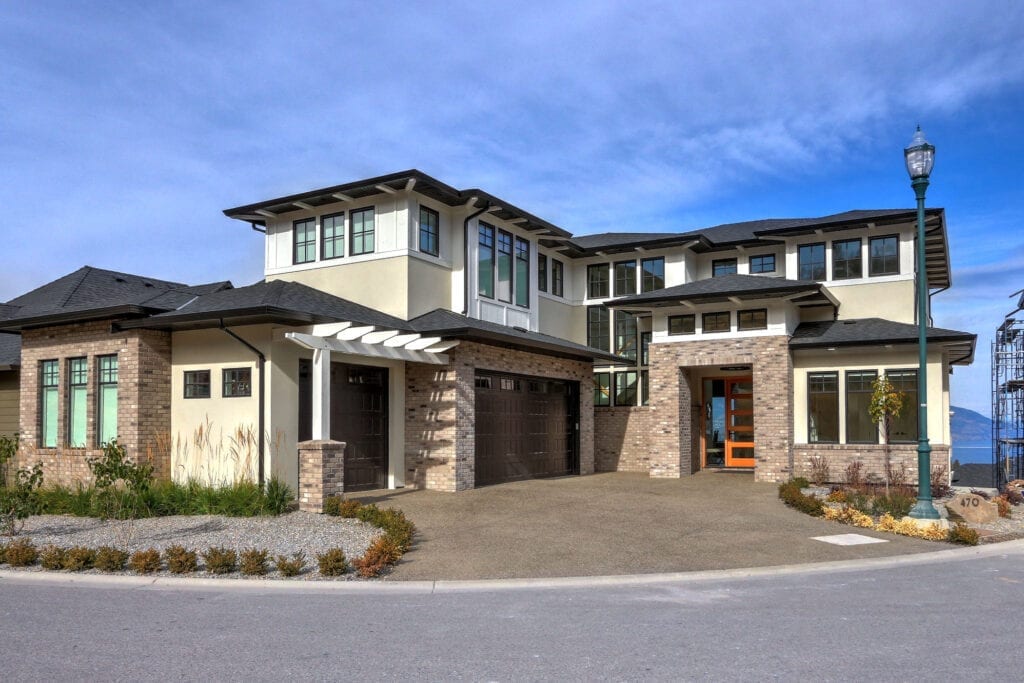 2. Modern Prairie: Inspired by nature
Reflecting the expansive landscape of the Prairies, the hallmark of Prairie home design is the use of strong horizontal lines. Symmetrical ribbon window patterns, flat or low-pitched roofs and natural materials like brick and stone give this style a unique, yet enduring appeal.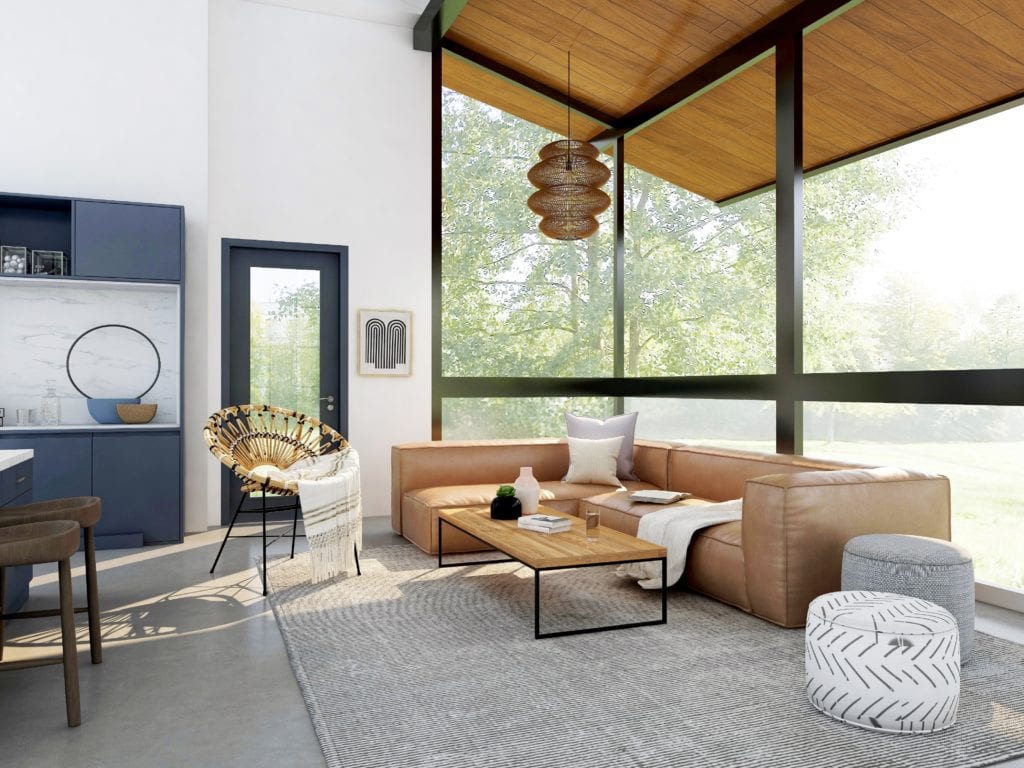 3. Contemporary: On trend
Often confused with modern home design, contemporary design style simply includes anything that is currently trending. With no real limitations on what this style can include, it does omit most historical and traditional architectural styles.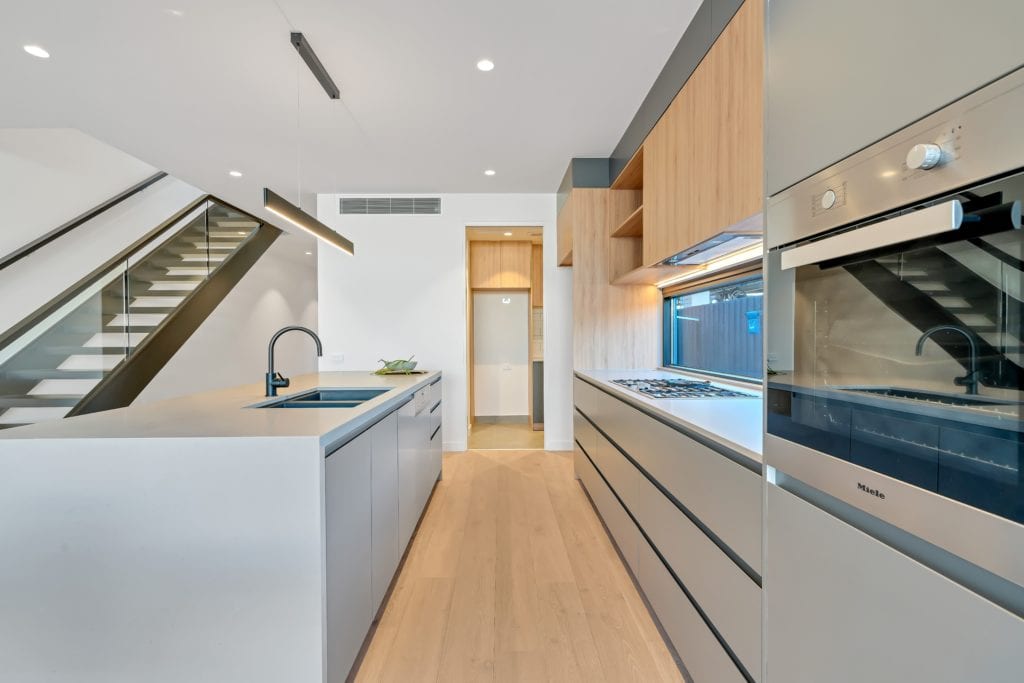 4. Modern: Sleek minimalism
Modern home designs are functional, structured and balanced. Open concept floor plans and ample amounts of windows allowing for natural light accentuate the crisp lines, simple colour palettes, and clean materials like metals and glass. This style is known for overarching simplicity being prevalent in every element.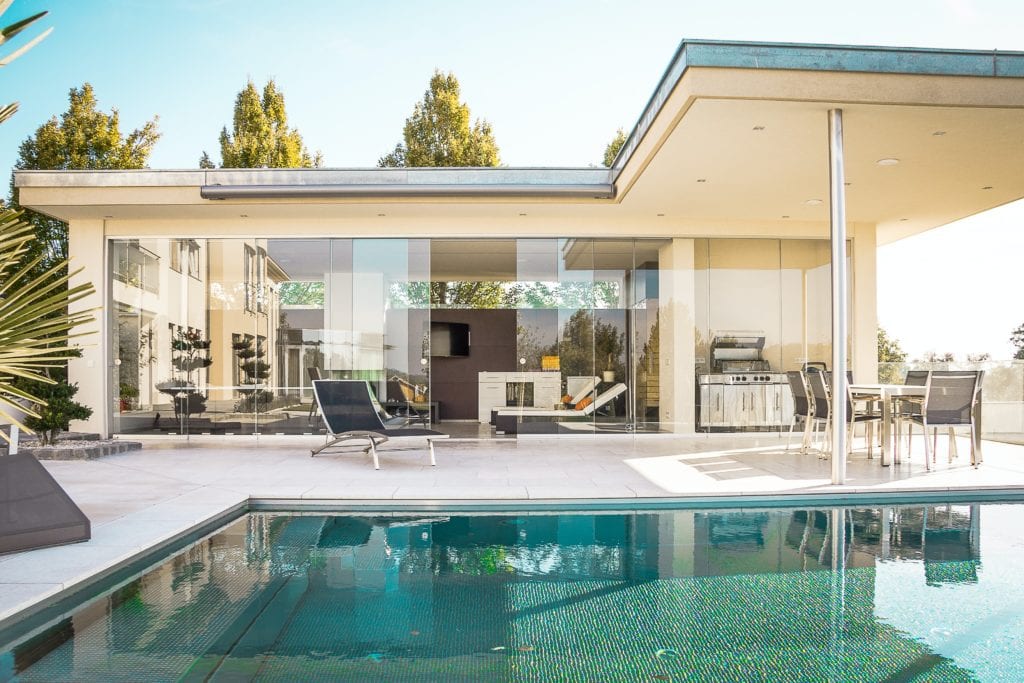 5. Mid-Century Modern: Iconic simplicity
Mid-century modern's roots date back to the 1950's and 1960's, yet this style still has a strong influence in the world of design today. It is best described as an all-around understated concept. It lends itself to clean lines offset by organic curves, minimal decoration, wide open floor plans and contrasting materials. On the exteriors of mid-century modern houses, you'll see asymmetrical profiles, angular details and flat roofs that give this distinct style an urban curb appeal.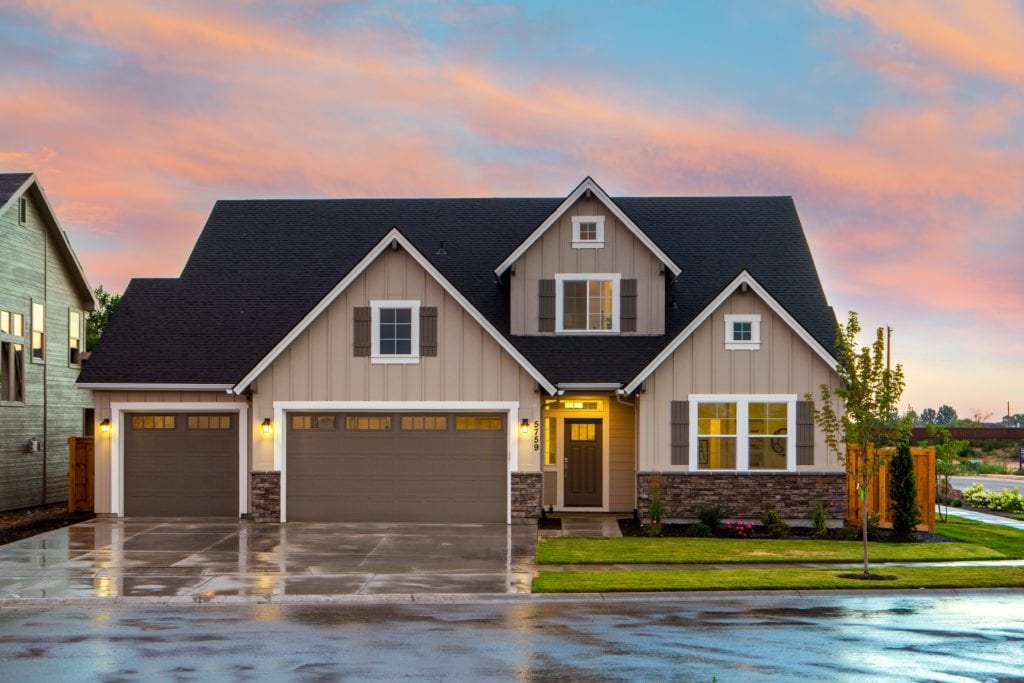 6. Modern Farmhouse: Warm and approachable
These homes are known for having a comfortable, relaxed aesthetic. They combine the clean lines and simplicity of contemporary design with a touch of rustic charm. In terms of finishes, think of natural textures and materials like galvanized metals, and wood.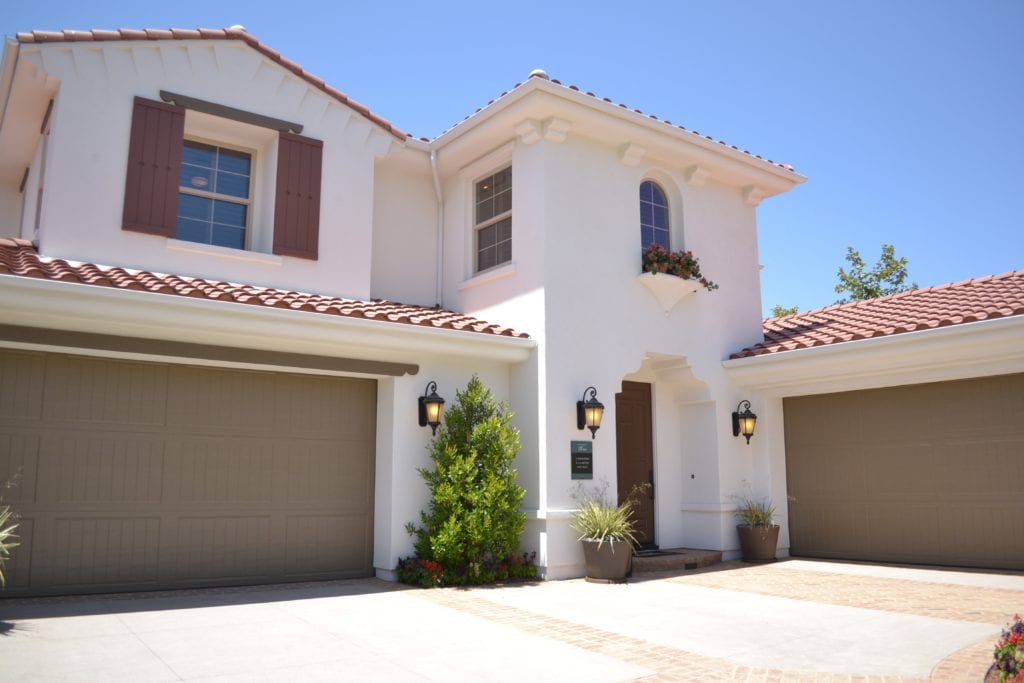 7. Mediterranean: Global-inspired beauty
Mediterranean style home design captures the allure of seaside living in sun-soaked locales. Influenced by cultures like the Italian Renaissance and Spanish Revival, Mediterranean style homes have stucco exteriors, and balconies and windows made of wrought-iron. Homeowners are drawn to this particular style for it's resort-like feel. Lively colour palettes and ornate tile often adorn these beautiful homes.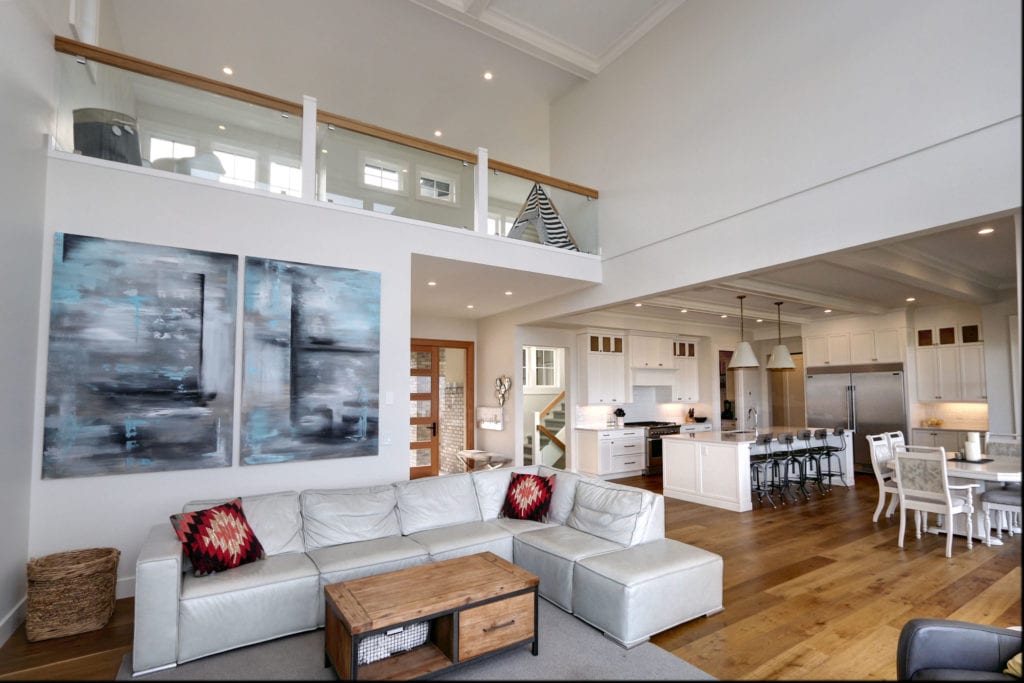 8. Transitional: Combining elements
Having a hard time committing to one particular style? You can combine aspects of both modern and traditional design to create a transitional style that is all your own. This first became a popular concept in interior design and now transitional style architecture has taken off.
Given that transitional home design is a blend of 2 different styles, it doesn't have a set of defining characteristics. However, it can be easy to recognize as it doesn't fit into any of the other design types. Typically with transitional design, neutral colour palettes with varying textures are used in order to prevent the look from appearing obtrusive.
Ready to bring your custom dream home to life?
Stark Homes builds exceptional quality homes and guarantees a positive experience from start to finish.

We take pride in exceeding our client's expectations. From excavation all the way through to interior design, we are involved in every step of building your new custom home. That's why we include our clients in every decision that is made throughout the process. Our goal is to build a home that you and your family will cherish for years to come. Reach out today to get started on creating your custom dream home.