If you're looking to invest in a new home, you may have found that "perfect for you" isn't on the market. It's difficult to see yourself in structures that were built for someone else's needs. Building your dream home is something that many homebuyers consider, but often dismiss because of the expected price or complex process. With a lack of resources and support, bringing your vision to life can feel impossible.
For building in Kelowna, you don't have to do it alone. Stark Homes has years of experience building custom homes. We have refined our process to keep projects running smoothly, on time and on budget. We plan for the unexpected and are with you through the entire building process. If you're ready to jump in, there are a few decisions to be made prior to breaking ground. Here are some factors to consider when building a custom home in Kelowna.
Building Yourself vs. Hiring a Professional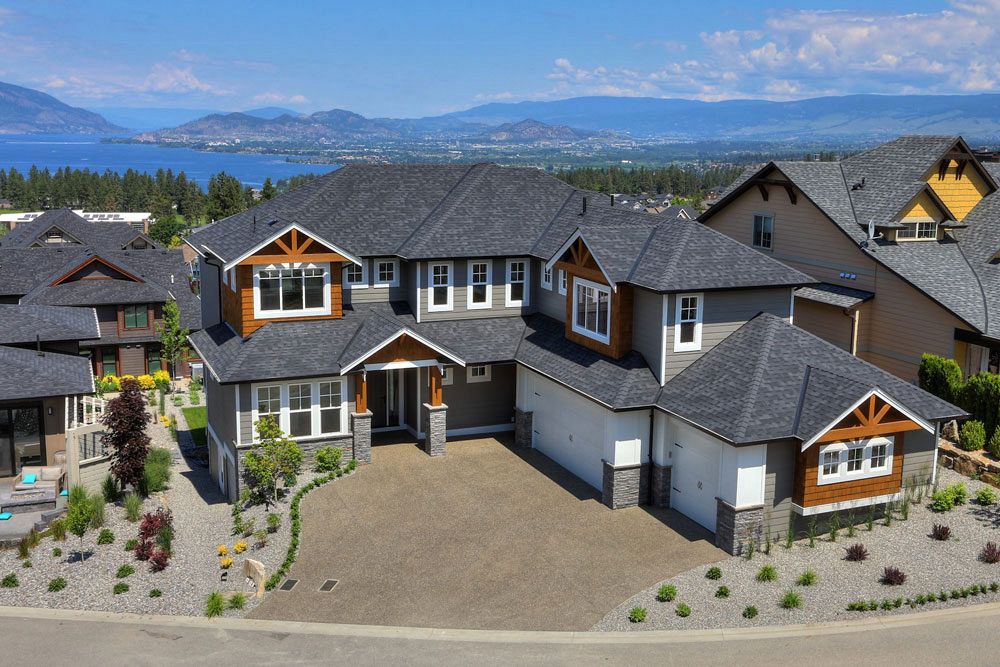 Building a custom home is a unique and time-intensive process. It starts with finding your dream lot and working with architects on blueprints, and is followed by hiring contractors to do the heavy lifting. In theory, those are just three steps. In practice, they each come with numerous sub steps.
Many people misunderstand this segment of the housing market. There are statutory obligations and regulations, and costs can vary dramatically based on materials. Owner builders are exempt from having to become licensed and arrange for third-party home warranty insurance on their home, but they must also build or directly manage the construction themselves. In addition to the building process, they are personally liable for any construction defects in the new home for 10 years.
While building a family home with your own two hands is a dream of many, your biggest asset is experience. Mismanaged builds can quickly become a nightmare situation. By trying to avoid the cost of hiring professionals in building, it's common to end up spending significantly more in fixing problems that were overlooked.
As a professional home builder, we know what it takes to make your project run smoothly. We have the expertise and resources to handle your entire build, eliminating the stress that comes with sourcing materials and coordinating with contractors. Each Stark build is one-of-a-kind and built to your vision. Built to last, our homes are all backed by an extensive home warranty under Travelers Canada.
Factoring in Financing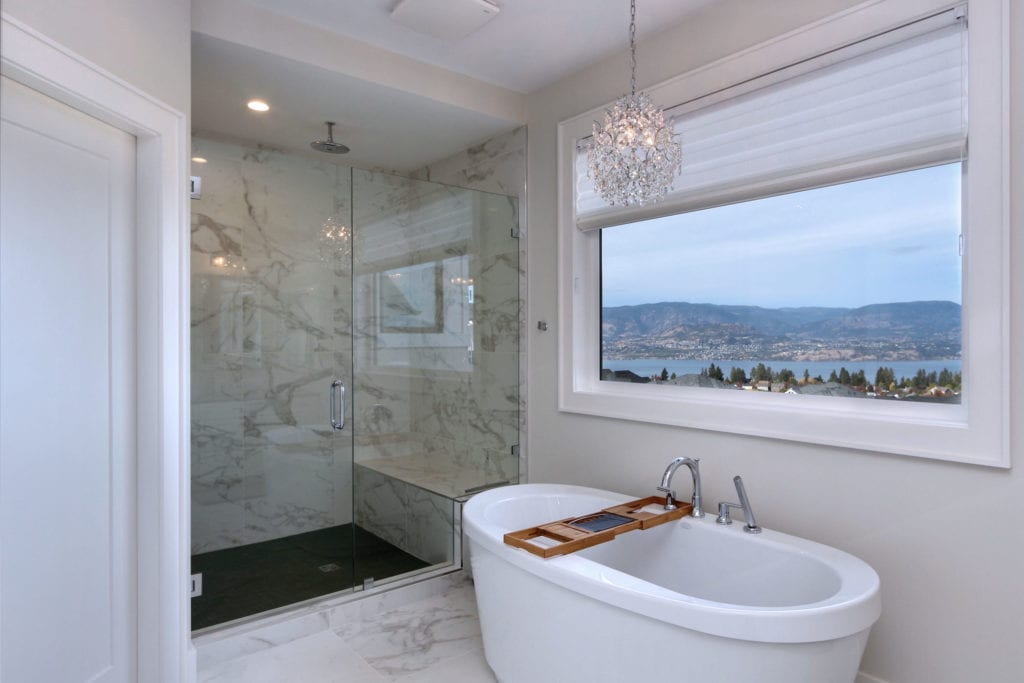 Price is a major factor when it comes to building a home. So we work to be entirely transparent regarding what you can expect. The average cost for building a custom home in Kelowna is roughly $275-300 per square foot. That means that your average 3 bed, 2.5 bath home (at 2,400 sq. ft.) will cost you $540,000, plus your land. Is that less than you were expecting?
There are a few factors that can sway that price, depending on the areas in which you choose to invest. A few of these factors include:
Type of home – big or small; single-family home or semi-detached unit; vertical loft or lakefront mansion. It's your vision.
What's inside matters – do you envision polished concrete floor or do you have luxury marble in mind? Your choice in finishings, the design efficiency and the amount of material required all have a significant impact on price.
Mechanical systems – this includes all equipment used for space heating, cooling, ventilation, and hot water heating. These systems add and remove heat, moisture, and air from your home. They can be standard or advanced, and even connected in smart home systems.
Materials – what do you want your home to be made of? The base structure, framing and insulation materials all have an impact on cost.
Architecture – you'll pay extra for complex floor plans and premium roof architecture.
Municipality regulations – some areas will tax you or charge you extra for specific builds.
Spring Is for the Home Builders
If you're familiar with the seasons in the Okanagan, you know that summers here are incredibly warm. While construction happens year-round in our relatively mild climate, there are ideal seasons for building. To beat the heat, we plan our building around the sun.
We suggest using the winter for planning and aim to start building in the early Spring. The bulk of your home might have been dreamed up years ago, but all the finer details will need to be covered. Use the cooler months to finalize floor plans and start lining up trades and materials.
Not only is cool spring weather ideal for building, it also leaves Kelowna builders two full seasons to work on your home. And if you start building earlier in the spring, the foundation, framing, and exterior of the home should be completed before the weather gets too hot. Then the focus can be shifted to completing interior elements during the hot summer months.
Up-and-Coming Neighbourhoods
When it comes to choosing your new home's location, Kelowna has a lot to offer. In addition to existing residential areas, these are some noteworthy new neighbourhoods in the making:
McKinley Beach. Located in North Glenmore, McKinley Beach offers panoramic lakeview lots ready for custom-built homes.
Lakestone Living. This budding lakefront community is located in peaceful Lake Country. Rural living at its best, this location is only a 25 minute drive to downtown Kelowna.
The Ponds in Upper Mission. Upper Mission is absolutely stunning and has already made a name for itself. This development offers various illustrious hillside lots. Plus, the choice of view is all yours: lake, mountain, or vineyard.
Kettle Valley. With community at its core, Kettle Valley offers beautifully designed neighbourhoods with tree-lined streets, shops and parks all within walking distance.
Wilden. The Wilden neighbourhood is 10 minutes from downtown Kelowna, but in a natural world of its own. This developing neighbourhood is focused on the preservation of wetlands and natural space, while carrying out initiatives for energy efficiency and sustainable home building.
Mission Hill. Named after the award-winning Mission Hill Estate Winery, this expanding hillside community offers lots with panoramic views of Okanagan Lake and West Kelowna.
Regardless of location or time of year, we're always here to talk about your projects. If you'd like a free consultation, give us a call at (250) 826-4277 or fill out our contact form today. We're a family-run business whose mission is to bring your vision to life.
Let's see what we can build together.